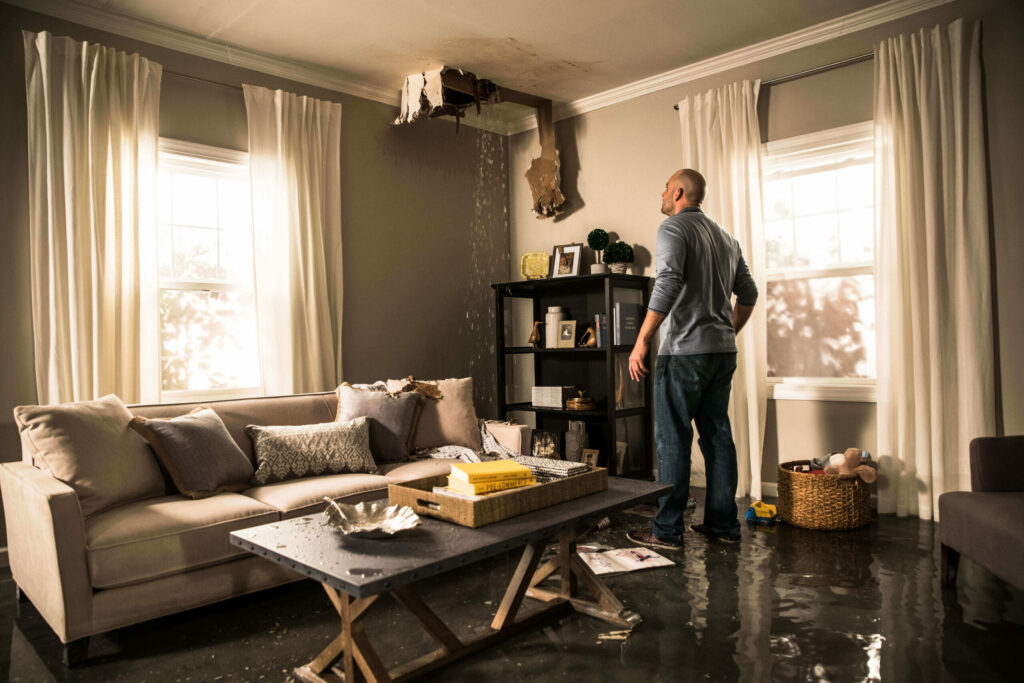 It is a fact that water damage is a lot harder than you think. In addition to removing water and repairing the damage, flooding can cause underlying damage to your property's internal structure that you are not aware of. We offer prompt and guaranteed services that will get your life back to normal. We are fully staffed with certified and qualified experts with years of experience in a wide range of water damage services. With our services, you'll have the solution you need to return your property to its pre-damaged condition. Water damage can happen because of many different unfortunate events. Rain, cracked pipes, bathtub overflow, washing machine overflow, and so on. Damage caused by water not only destroys the structure of your residential or commercial property but also ruins everything inside. We use advanced water extraction equipment, leak detection, and structural and dehumidification equipment to ensure you get back into the use of your spaces as soon as possible.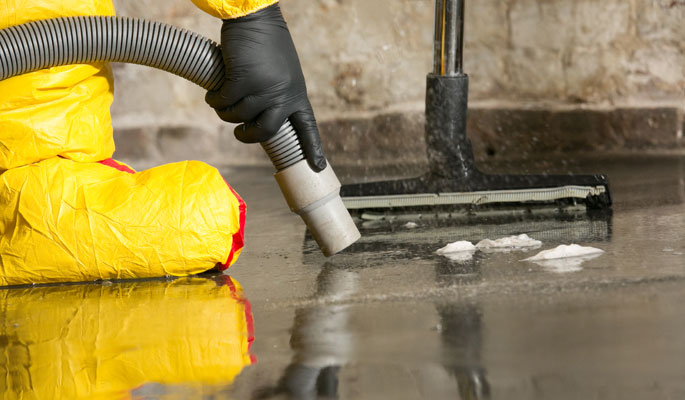 WHAT IS WATER DAMAGE RESTORATION?
Water restoration is a specialized service that assists any property owner to remove water from their home or business and restoring it to its regular condition. All residential or commercial owners need to keep in mind that exposure to a water-damaged environment can result in allergic reactions, illness, and other adverse health effects. In some cases, materials like carpeting, fiberfill insulation, and drywall may be destroyed beyond repair and will need to be removed. It is also good to know that even when these porous materials appear to be dry, they can still harbor mold and bacteria that will grow into major issues if they are not handled in time.
ALWAYS RELY ON REPUTABLE WATER DAMAGE RESTORATION SERVICES WITH MODERN EQUIPMENT AND METHODS
A number of things can cause water damage on a property. Sewage backup, rain, storms, overflows from bathtubs, washing machines and dishwasher overflows as well as cracked or burst pipes can cause significant water damage to many features in your home. Our services may include pumping residual water or removing furniture and other valuables to prevent further damage. Once the damage is mitigated, the drying process begins with energy-efficient drying and dehumidifying equipment. When we get to your property, the first thing we will do is extract all the water. Once this is out, we will use our strong equipment to extract all the excess water from your carpets, floorings, and structure. The modern equipment our experts use, allows us to have these procedures done in short periods of time. With dry carpets, flooring, and dry structure, you will have minimal risk of having molds but we will use antibacterial sprays to eliminate the risk once and for all.
HOW OUR EXPERTS WORK ON WATER DAMAGE RESTORATION SERVICES
It is always a good idea to hire water damage restoration professionals for the job because water damage restoration work can be extremely challenging. In many cases, the water doesn't just cause damage to the visible features, but also to underlying installations on a property.
Our specialists use leak detection equipment, moisture testing equipment, and other tools to find out which features have been impacted. We assess the damage level before providing you with a detailed report about the things that need to be fixed. Our team will also salvage the furniture that is in good condition and store it in another safe location until all of the restoration work is complete. We will pump all the water out using very powerful pumps.
Our experts use advanced extraction equipment, dehumidifiers, and commercial-grade high-speed fans in our work. All of this equipment and tools help to remove the water and moisture from your property. This is a critical step because any delay can result in mold growth, which can spread very fast.
Emergency Water Damage
We offer emergency water removal services to help you recover from water damage as quickly as possible. We understand that water damage can cause serious damage to your property and we are here to help. Our team will quickly assess the extent of the water damage and take the necessary steps to minimize the damage, including extracting water from your home and drying out wet materials and surfaces. We use advanced water removal and drying equipment to ensure the job is done correctly and that your property is restored to its pre-damage condition.
Smoke and Odor Removal
Smoke and odor removal is a crucial part of the water damage restoration process. After the water is removed, the affected area must be thoroughly cleaned. This is to eliminate any visible signs of damage, as well as any lingering odors. Smoke can leave an unpleasant smell that can linger in the home or business, and the cleaning process helps to remove this odor. The affected area must also be tested for elevated levels of moisture and mold. If mold is detected, it must be treated to ensure the safety of everyone in the building.
Mold & Mold Remediation
When water damage occurs, there's a chance that mold can form. Mold can be hazardous to your health, so it's essential to address any mold growth as soon as possible. Our team is experienced in mold and mold remediation, and we have the tools to safely and effectively remove mold from your home or business. Our mold remediation process begins with identifying the source of the moisture, followed by containment and removal of the mold. We then use specialized equipment to clean and decontaminate all affected surfaces, and finally, we use industrial-grade air cleaners to ensure the mold spores are completely removed from the air.
Clearing & Cleanup
Clearing & Clean-up is a critical parts of the process. During this stage, we will remove any and all wet materials, such as furniture, carpets, and drywall. We will also thoroughly clean and disinfect any area affected by the water damage. Our team is experienced in the use of industrial-grade cleaning solutions, making sure that all bacteria, mold, and mildew are removed. We will also take care of any smoke or soot damage, using specialized products and techniques to restore your property back to its pre-loss condition.